Dentures

Bellevue, WA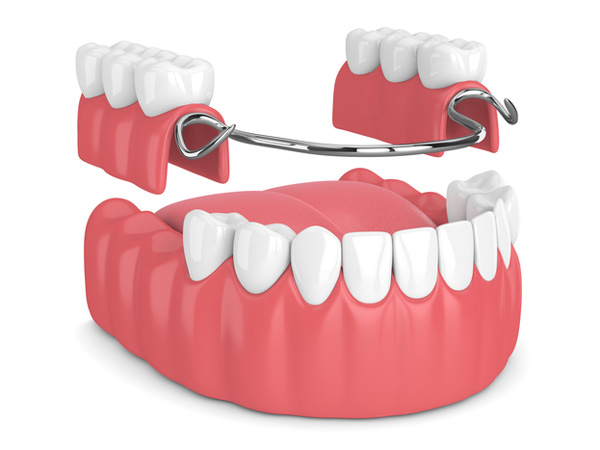 Tooth loss has a significant impact on your overall quality of life. When you lose all of your teeth or need to have them extracted because they are no longer functional, basic tasks such as eating your favorite foods and speaking properly become a challenge. If you are missing all of your teeth, whether in your upper jaw, lower jaw, or both, A Smiling Heart Dentistry can help restore the functions of your mouth with dentures.


What are Dentures?

Dentures are removable restorations designed to replace missing teeth. Full dentures replace an entire arch of missing teeth (or an entire mouth of missing teeth). They consist of composite resin teeth that are set into a gum colored, resin base. Dentures have been in use for hundreds of years. Today's dentures are very different from their predecessors. They have been designed to appear much more natural, and much more comfortable. The base rests directly on your gums, which provide your dentures with support, and are held in place by suction.


Types of Full Dentures

There are two types of full dentures:

| | |
| --- | --- |
| • | Conventional full dentures. These dentures are created from impressions of your mouth that are taken after any remaining teeth have been removed, and your gum tissue has healed. It can take several weeks for your gums to heal completely. Once you have healed, then the impressions are taken. These impressions are used to create your final dentures. It can take a couple of weeks for them to be ready. |
| • | Immediate full dentures. Immediate dentures are placed immediately following tooth extractions. Your dentures are made from impressions taken of your teeth that were extracted. The dentures are lined with tissue conditioners to provide a cushion between your gums and the base. As you heal, your dentures are relined periodically until you have completely healed. |
Caring for Your Dentures

Dentures do require a bit of extra daily care. They are made to be removed every night for cleaning. Before you begin, lay a towel on the counter, or fill your sink with water, which will provide a cushion in case your dentures fall. Brush your dentures with a soft bristled brush and denture paste (or soap and water). Avoid using toothpaste, as this contains abrasives that can cause microscopic scratches on your dentures that can house bacteria. Then let them soak in denture solution overnight. You should take care to brush your gums, and other tissues in your mouth, with a soft bristled toothbrush. The next morning, be sure to rinse your dentures before placing them back in your mouth.


Benefits of Full Dentures

Dentures offer several benefits:

| | |
| --- | --- |
| • | They restore your ability to eat your favorite foods. |
| • | Your speech will improve, and others will be able to understand you when you speak. |
| • | Your smile is restored. |
Drawback of Dentures

Dentures do have some disadvantages as well:

| | |
| --- | --- |
| • | They may slip and fall out of place. |
| • | They can rub against your gums, causing sores. |
| • | They cannot stop the bone loss associated with tooth loss. As a result, your dentures need to be replaced approximately every seven years. |


If you are missing teeth, dentures can help to restore your quality of life. Call A Smiling Heart Dentistry today at (425) 558-9998 for more information.