Our Dental Team

Bellevue, WA
Nonna, Schedule Coordinator

I became a part of this wonderful team in March and have really enjoyed my experience and work here. I have not only learned more about dentistry but I've learned a lot about myself because the doctor's have significant knowledge in whole health. I love coming to work to learn something new every day and feel grateful to have the opportunity to be a part of a family that strives to provide beautiful smiles that will last a lifetime! My strong passion is to provide exceptional customer service and make patients' day brighter. Outside of work I enjoy spending time with family and friends, hiking, and traveling.
Karen, Front Office

I am happy to join the team at A Smiling Heart Dentistry, where our passion and dedication to excellence in dental care can be seen and felt. My desire is to contribute to the positive experience each patient can expect to have in our office.

It has been my great pleasure to work in dentistry for over 20 years in Treatment coordinator, Reception and Business office positions.

I came to the dental field after doing volunteer hospital work and discovering the joy that comes from helping people in sometimes stressful and uncertain circumstances.

While dental work has been rewarding, my supreme joy has been in being a mother of 4 sons, now grown, married. I enjoy church service, reading (especially American history). I look forward to each day for the opportunity to make new friends and acquaintances and the enjoyment of my happy life in this exceptional, God given country.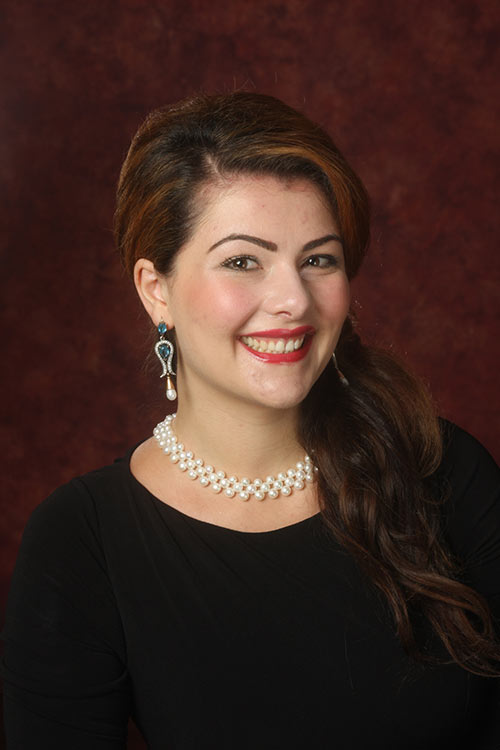 Ana, Patient Coordinator

Hello my name is Ana. I have the blessing and the true joy to be a part of A Smiling Heart. I long to live a purpose driven life. At this time a big purpose of my life is to make each one of our patients day a little more sunnier, joyous and filled with care.

I truly care about each one of your needs deeply and want to share God given love with my patients.

Though I am proud of my career, my greatest accomplishment is my family. I am blessed with the kindest, loving husband and 2 beautifully talented children.

In my spare time I like to take care of my parents, take long walks and dream of a better world. I am a big dreamer.

I look forward meeting you and providing you a very pleasant experience.
Inna, Insurance and Billing Specialist

I am so happy (to say the least) to be part of A Smiling Heart Dentistry's amazingly loving team.

As your insurance and billing specialist, I am here to assist you through explaining and discussing your insurance benefits and processing dental claims. I enjoy working with you on the financial aspects of your dental needs. I've been in the dental field for 25 years. A Smiling Heart Dentistry is a unique place, and I greatly appreciate how positive the environment is here. We all work extremely well together to provide the best service for you. Our staff is very warm and inviting. I love the positive energy felt by everyone and I really appreciate the attentive care our doctors and team strive to provide, as individuals and collectively, to each patient.

My husband and I have 5 children, 3 of them are our fur babies. I love my family. If you catch me in a moment alone you might find me resting on a couch with my fur babies.
Marina, Dental Hygienist

Marina was born in Ukraine but grew up in the beautiful northwest. She has been working in the dental field for 14 years and loves it. Marina is an exceptional dental hygienist.

She has a passion for providing the highest standard of care and prides herself in assuring the most positive and comfortable dental experience for her patients. She enjoys the art of restorative dentistry and continuously challenges herself to learn and evolve as a dental professional. Besides dentistry, Marina enjoys attending a local church, going to the gym and spending time with friends and family.
Kristine, Dental Hygienist
Hello, my name is Kristine, and I am grateful to be a part of Smiling Heart Dentistry. I look forward to providing everyone I meet with exceptional personalized dental care. It is my goal to make each and every person who visits our office feel like they had a great experience, and I take pride in my ability to put even the most restless of patients at ease.
I have been working in the field of dentistry for nearly a decade, first as an assistant, and now as a hygienist. I am always eager to stay on top of the latest dental trends and
technologies
, and I can be found regularly attending classes and professional seminars.
Outside of work, I enjoy traveling, cooking, baking, and spending quality time with friends and family. My favorite time of year is summer, when I can relax and enjoy the sunshine at the beach or pool.
Inna, Dental Assistant

Hello my name is Inna, it is my great honor and pleasure to help Dr. Tigran achieve excellence for every patient we see. I have been an assistant for over 20 years now and it's one of my passions in life. I love caring for and helping people. It brings me great joy when I can help change a person's smile through outstanding dental care. We take pride in our work, and through experience and state of the art technology, we make every visit an outstanding experience.

I'm a mom of two kids, Daniel and Michelle. Being healthy keeps my mind and body ready for every day. We are so blessed to wake up every morning and have a new day in front of us. Each day allows us to make a difference in someone's life. I look forward to seeing you at our office and making your visits relaxed and comfortable.
Petia, Dental Assistant

My name is Petia, and I was born and raised in Bulgaria, where I worked as a Registered Nurse. After coming to the United States in 1998, I wanted to pursue my love for the medical field and help people, so I became a Dental Assistant.

I am thankful and proud to work for A Smiling Heart Dentistry. I love to make our patients feel comfortable and welcome, and I feel inspired to continue learning and improving. Dr. Tigran and the team are amazing, work with the newest technologies, and provide extraordinary dental care!

In my personal time, I love spending time with my family and friends, traveling, and enjoying the beauty of nature.
Liya, Dental Assistant

My name is Liya and I have been a dental assistant for 12 years. I thoroughly enjoy what I do! One of my favorite things about my job is meeting new people and getting to know patients on a personal level. I work chairside with Dr. Tigran every day, striving to make each patient have a comfortable and enjoyable experience in our office. I feel like it is such a blessing to be able to make a difference in the smiles of our patients.

I am originally from the Ukraine, but I have lived in the Seattle area for the past 16 years. In my free time, I enjoy traveling, hiking and spending time with my family and friends.
Lana, Dental Assistant
Lana is passionate about her work in the dental field and has a love for making people feel comfortable and confident which becomes apparent as soon as she greets you. She is committed to making your visit efficient, educational, and professional. As a registered dental assistant, Lana enjoys assisting in all
restorative
and
cosmetic procedures
. At A Smiling Heart Dentistry, we feel extremely fortunate that Lana chose to join our team and we know our patients feel the same!
When she's not in the office, Lana enjoys cooking, baking, weekend getaways, and sharing time with her family.
Nadia, Dental Assistant

My name is Nadia, and I have been a Registered Dental Assistant for over 7 years. I count it a wonderful blessing to be a part of Smiling Heart Dental Team; a team who truly cares and strives to provide excellence for each patient.

In my spare time, I enjoy being outdoors, spending time with my loving husband and 2 very energetic kids. I believe being patient, loving and kind is Gods purpose in my life to make a difference in someone else.
Elena, Dental Assistant

Elena joined our team in 2016. Behind her beautiful smile is a woman who is passionate about getting to know all of our patients and making sure they receive quality service and attention from our office. Elena was born in Russia and has lived in the Bellevue area for the past 4 years. She is also an esthetician. In her free time, Elena enjoys cooking, reading, traveling and being an active member at her local church.

Elena is married and has 2 beautiful children.

Her daughter is studying to become a dental hygienist.

"Dear patients I look forward working and caring for you. You are in wonderful hands in our office, so sit back, relax, and enjoy your dental flight. :) "